Important News from Pastor Matthew and the Nicosia Family
On March 27th during our Sunday morning services, Pastor Matthew Nicosia announced the sad yet exciting news that he, Laura, and their family will be moving to the East Coast where he has accepted the call to be the Senior Pastor of Fairfax Bible Church in Northern Virginia. Although it will be bitterwseet to see the Nicosia family go, we are immensely thankful for all that God has done through them at Valley! God has been preparing them through their interactions with all of us, and now they are ready to minister on new ground to a new church family and community that God has waiting for them.
Please join us in thanking and celebrating them on Sunday, May 1 after the second service as VBC Kids hosts a loving send-off for the Nicosia family!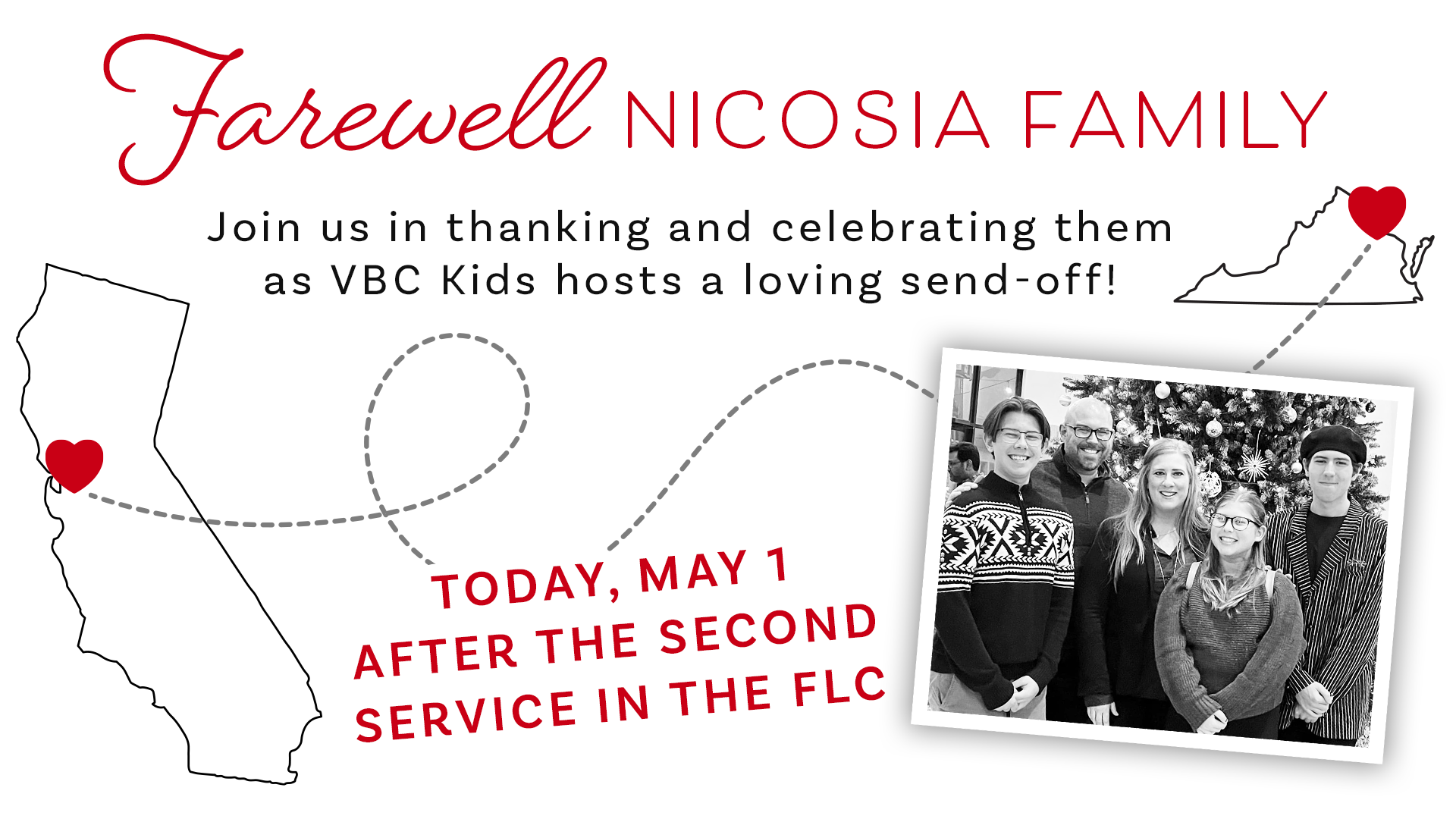 See below for more details about Pastor Matt's announcement:
Watch Pastor Matt's Announcement Here
Read Pastor Matt's Announcement Here