Treasures Campaign Update: June 23, 2021
TOTAL COMMITMENT AMOUNT TO DATE: $1,413,463
TOTAL COMMITMENTS TO DATE: 198
COLLECTED TO DATE: $1,400,467
99.1% of pledge total
CONCLUDES June 1, 2021

What is "Treasures of the Heart"?
VBC STEWARDSHIP CAMPAIGN 2018-2021
We adapted the theme "TREASURES OF THE HEART" based on the passage in Matthew 6:19–21, with this thought in mind: Jesus Christ said, "Where your treasure is, there your heart will be also." The question that comes to mind is: What treasures of your heart are you pursuing that will have an eternal value? Please join us in placing your treasures into things that will last for eternity.
The TREASURES OF THE HEART campaign is designed with three consecutive levels:
LEVEL 1: SILVER – $1,080,000
The Silver level, when reached will allow us to pay the mortgage, in an accelerated way, for the next 3 years, reducing the principal mortgage balance by $720,000.
LEVEL 2: GOLD – $1,880,000 (Silver $1,080,000 + Gold $800,000)
Added to the Silver level, the Gold level, when attained, will allow us to do some highly-needed and much-desired maintenance in the following three areas:
$400,000 – Phase 2 of the Family Life Center Renovation including, but not limited to, the following areas:
Install new elevator
New doors throughout second floor
Floor coverings throughout
New LED lighting in upstairs hallways
Paint remaining parts of building, as needed
Bathrooms remodeled
$300,000 – Ministry Growth, used to expand and grow Valley Bible Church's ministry level
$100,000 – Worship Center improvements
LEVEL 3: PLATINUM - $4,180,000 (Silver, $1,080,000 + Gold, $800,000 + Platinum, $2,300,000)
All of the funds received above the Silver and Gold levels will go towards the balance of the current mortgage. This level, when reached, will allow the mortgage to be paid in full, freeing up resources, creating more missions and ministry opportunities in the future.
How can I participate?
If you want to invest your treasures in heavenly things, you can set up a recurring gift or make a one-time gift below. If you'd like to fill out a commitment card and send it to the Church Office, you may download it here.
Campaign Brochure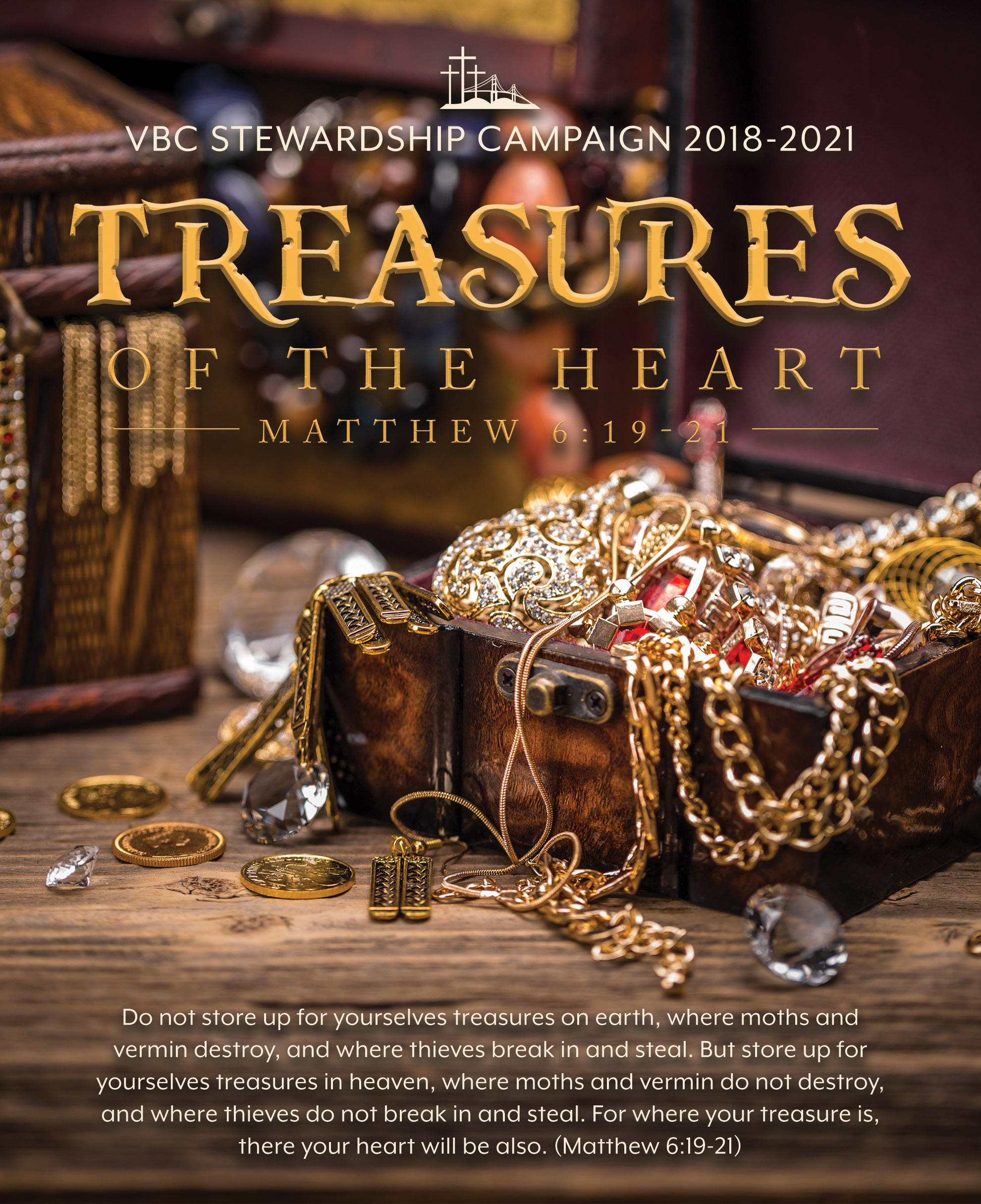 Use the links below to download PDFs of our brochure and newsletters!
Campaign Brochure
Newsletter 1
Newsletter 2
Newsletter 3