Registration is now open!
Men, get into the game at this year's Men's Conference!
Women, join us for a time of refreshment and reconnecting!
Help send VBC Youth to Summer Camp!
It's not too late to sign up!
Catch up on our current series!
Download the VBC app to catch up on past services, get the bulletin before Sunday, listen to audio sermons, and more!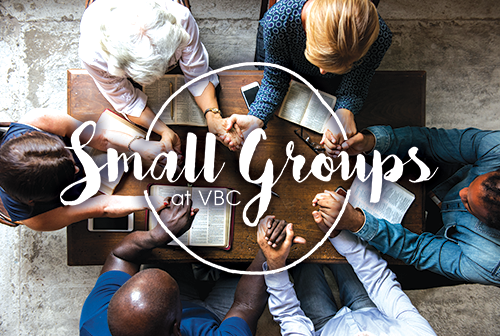 Don't Do Life Alone
Small Groups help you connect with others on a deeper level. They're the heart of our church!
Find a Group