First-ever "Missions Moment" with Kim Smith, missionary to Africa! Watch our live event on Thursday!
Check out our daily devotional to help get you through these difficult times
Videos and activities for you to have Kids Church at home!
Updates on Sunday Services
Download the VBC app to catch up on past services, get the bulletin before Sunday, listen to audio sermons, and more!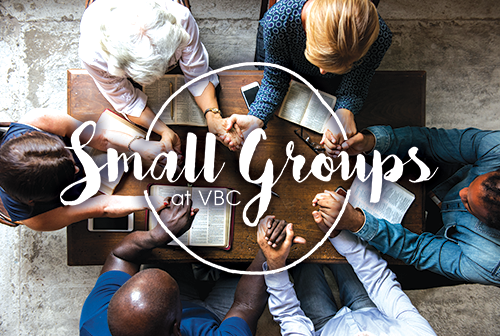 Don't Do Life Alone
Small Groups help you connect with others for your spiritual growth. Find a group and download this week's study guide here!
Small Groups