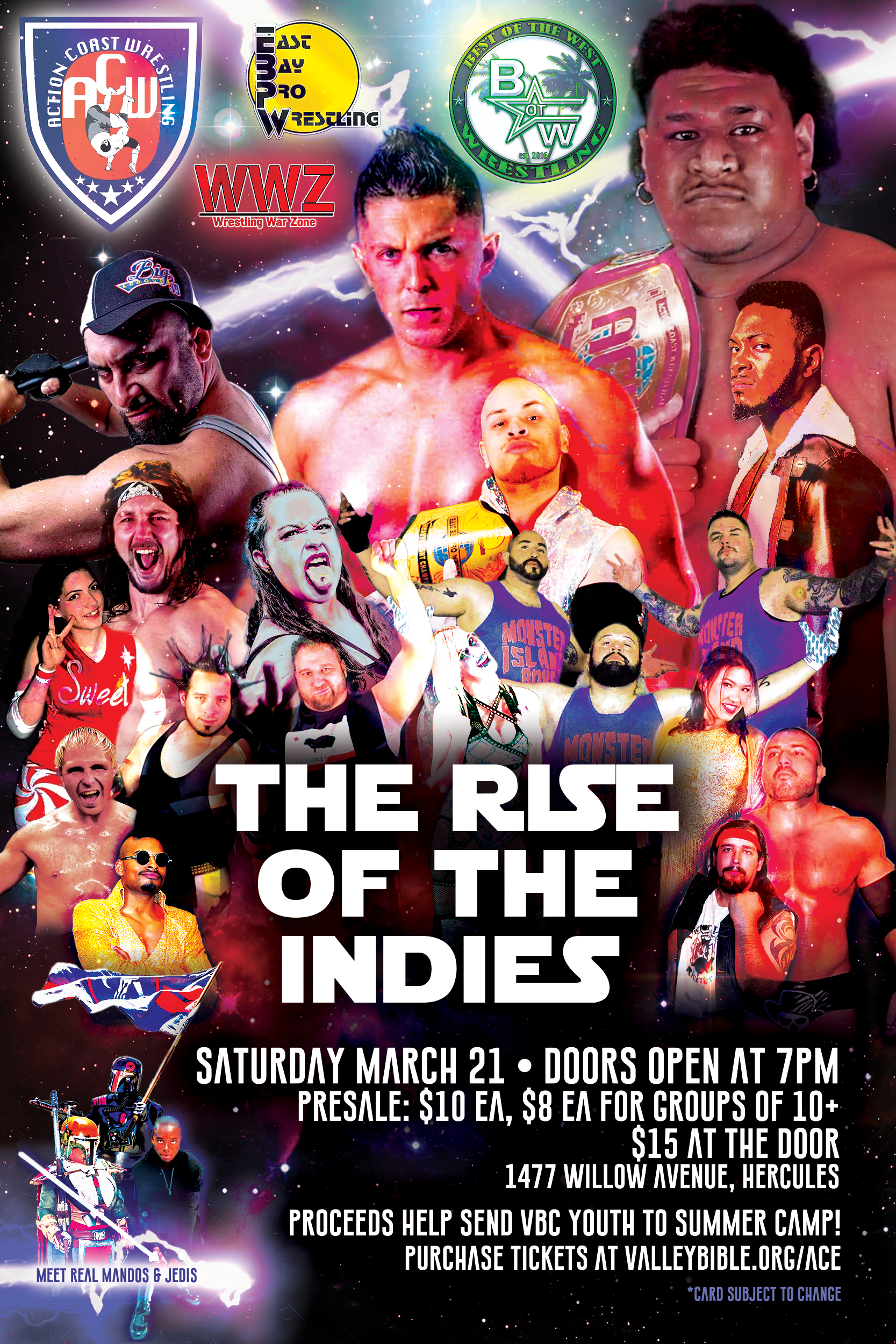 ACW, BotW, EBPW & WWZ present, "THE RISE OF THE INDIES"
Proceeds benefit sending our students to summer camp!
Saturday, March 21, 2020
Doors open at 7:00pm
Bell at 7:30pm
Snack Bar, Raffles, Giveaways!
Valley Bible Church
Family Life Center
1477 Willow Avenue, Hercules
Presale tickets: $10 each or $8 each for groups of 10 or more (call to purchase group tickets)
At the door: $15
Please contact Christina to purchase tickets.
For groups of 10 or more, please call the Front Office at (510) 799-3171 to purchase advanced tickets at $8 each. GROUP RATE IS ONLY VALID FOR ADVANCED TICKETS.
Questions about the event? Contact Christina at [email protected] or 510-799-3171 x124