WALKING TO WIN
VBC 2019 Men's Conference
WALKING TO WIN: Recapturing What the Enemy Has Taken (Nehemiah 4:6-8)
When: The evening of Friday, March 8, 2019 (Check-in begins at 5:30PM) and all day Saturday, March 9, 2019 (Breakfast begins at 8:00AM)
Cost per attendee:
Includes dinner on Friday, breakfast and lunch on Saturday
Early Pre-registration until March 3 - $45/men 18+ years; $30/youth 12-17 years
After March 3 - $50/men; $35/youth 12-17 years
One-day Only Attendance - $30/person

Each attendee's packet will include a free book that will be useful on your journey, conference booklet, pen, and snacks. Bring a Bible if you have one (can also be provided).
WHO SHOULD ATTEND?
Men of all ages and backgrounds are welcome! If you are searching for purpose and identity…this conference is for you!
WHY SHOULD I ATTEND?
With so much confusion in our day about what a man is supposed to be, we believe you will greatly benefit from this experience as you pursue God's plan for manhood. Come enjoy camaraderie and inspiration as we learn to live out together what God designed us to be!
Saturday General Session starts at 8:45AM
Are you ready to Walk to Win?
QUESTIONS?
CONTACT:
Pete Knight
Conference Coordinator
3111servanthood@minister.com
About Our Keynote Speaker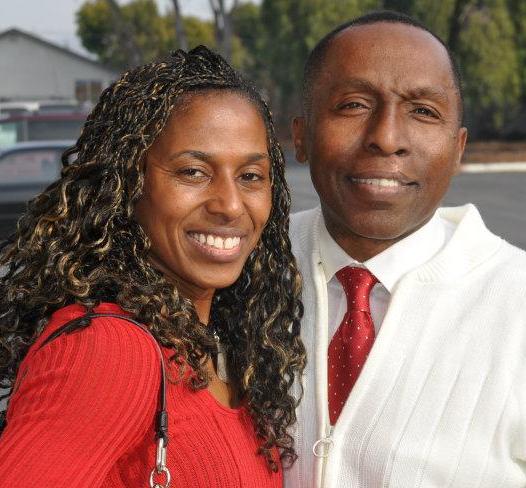 Jesse Gistand is Senior Pastor of Grace Bible Church of Hayward, CA: a growing Christ centered Evangelical Church with a modest Baptist Distinctive.
Widely known as Pastor Jesse, he is a native of Northern California, born and raised in the Bay Area. He has been happily married to his wife Barbara for 35 years, and they are blessed with eight children and seven grandchildren.
With a modest education, Pastor Jesse graduated from Oakland High School and went on to study physical therapy in college. While studying, he received the call to gospel ministry and changed course to pursue studies in Theology under the tutelage of several influential pastors and scholars.
Pastor Jesse is a conference speaker, biblical teacher, and counselor. He is also the host of "Way of Grace", the pulpit ministry of Grace Bible Church, which airs weekdays at noon on KFAX AM 1100. He can also be heard Mondays at 5:00 PM on the KFAX AM 1100 live talk show "Life Line" engaging with callers and addressing life's issues from a biblical perspective.
---