OUR PHILOSOPHY OF WORLD OUTREACH
We believe that Jesus Christ has commissioned every believer to share the love of God in Word and deed with the entire world. "Therefore go and make disciples of all nations, baptizing them in the name of the Father and of the Son and of the Holy Spirit..." Matthew 28:19 (NIV)
At Valley Bible Church, we come alongside and support those who are involved in "evangelism, church planting, discipleship, and any ministry that fulfills the Great Commission." We direct our financial provision worldwide primarily to "Nationals," those who are serving in their native country, as well as to select ministries of mercy in the Bay Area.
Send a note to one of our missionaries! Use the form on the right below
Who we support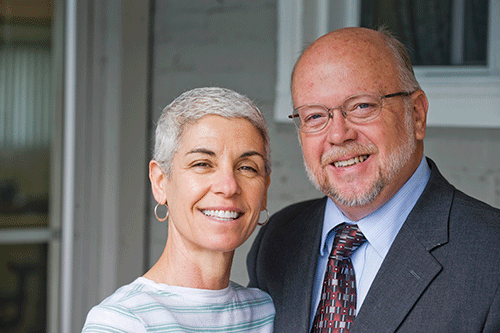 JOHN and DEBRA ANDERSON
Bay Area Rescue Mission in the West Contra Costa and Solano Counties
The Mission serves more than 35,000 homeless men, women and children. They provide food, shelter, clothing, job training, GED preparation, and Bible studies. Prayer requests/needs: that the homeless of the Bay Area would hear the Gospel and respond with faith in Jesus Christ
---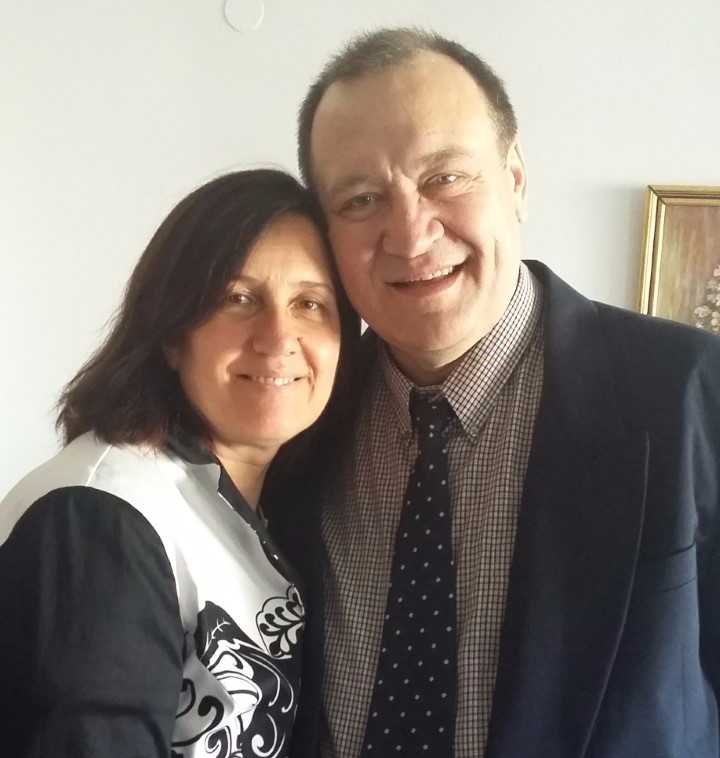 MIRCHO and NADA ANDREEV
Mirco and Nada work full time and lead the church. They have two adult daughters, Eli and Anastasia. Eli is accountant and Anastasia is midwife. Both of them are invovled in the worship of the church. Anastasia is one of the leaders for the teenagers. Nada is involved in the children's and women's ministry. Most of all she is working with sick people visits hospitals almost every day.
Mirco is Superintendent for the Evangelical Church in Macedonia. Mirco is also Pastor in the Evangelical church in Skopje, and also leading AGAPE Ministry, the humanitarian branch of the evangelical church mainly working with refugees from Middle East. Learn more about their ministry and how you can pray for them!
---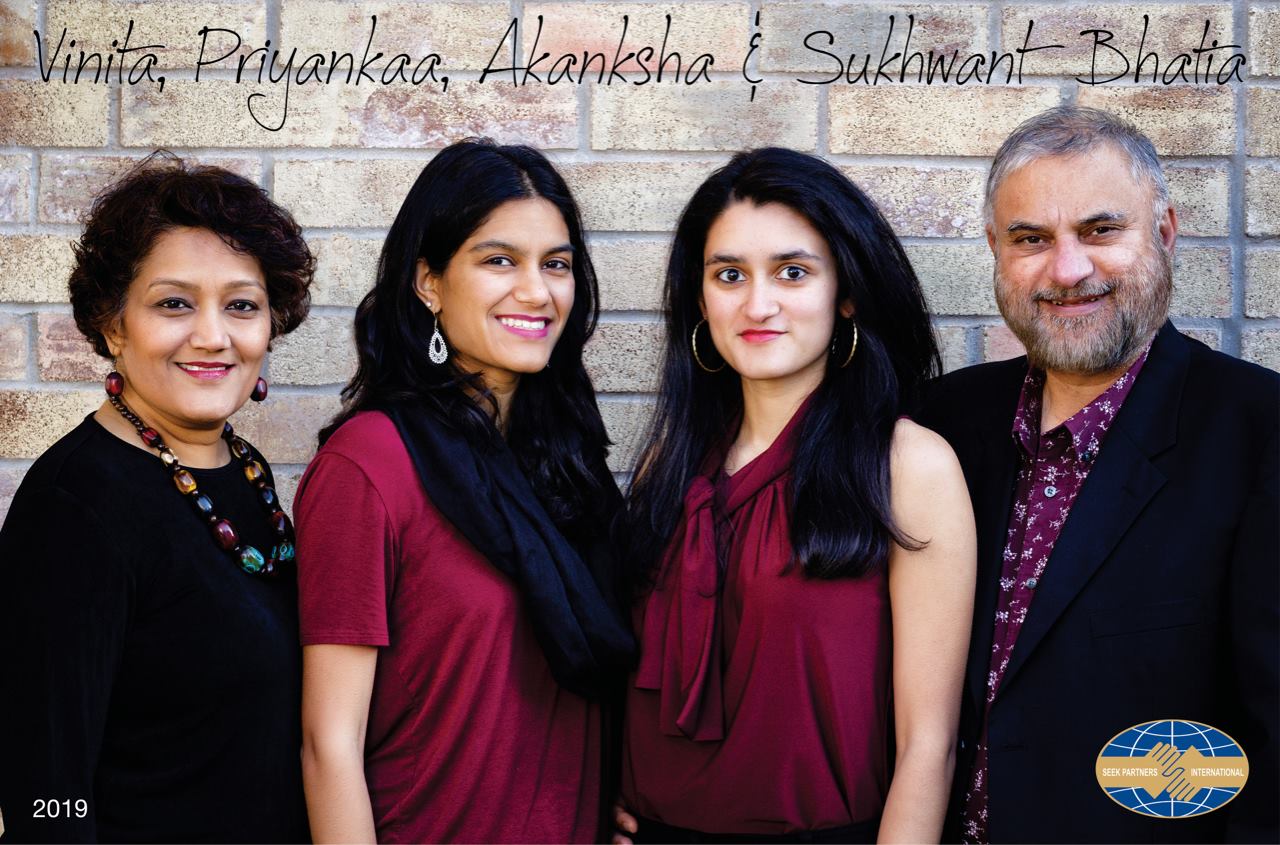 DR. SUKHWANT and VINITA BHATIA
Dr. Sukhwant Bhatia ministers in India. Dr. Sukhwant is the founder and President of Seek Partners International. This institute has as its goal to "Support Christian ministries, evangelize the unreached, and equip national Christian leaders for the Kingdom of our Lord Jesus Christ, in the least Christian regions of the world." Dr. Sukhwant also serves as the Academic Dean, Director of Doctoral Studies and teaching professor at the South Asia Institute of Advanced Christian Studies. Additionally, he serves as the chief Editor for International Bible Society's Hindi Study Bible project in North India. He is the first Sikh convert to have graduated from Dallas Theological Seminary (DTS) with a ThM degree and probably the first in the history of Christianity.
---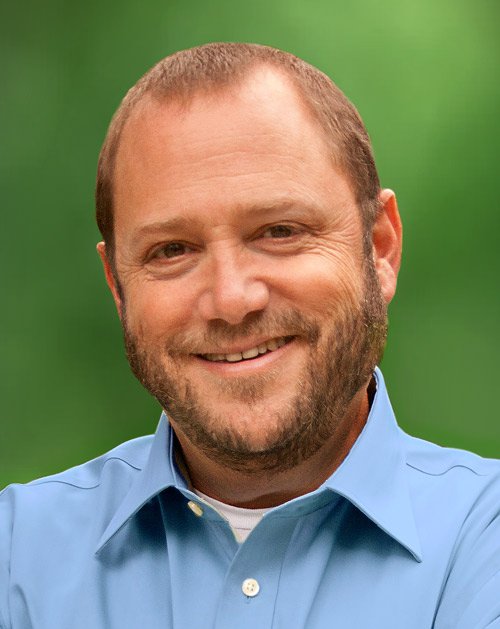 DAVID BRICKNER
David Brickner is executive director of Jews for Jesus. David oversees the world-wide ministry from its headquarters in San Francisco. Jews for Jesus exists to make the messiahship of Jesus an unavoidable issue to the Jewish people worldwide. "We engage the greater Jewish community with the message of Jesus so that more of our Jewish people will be spiritually transformed through knowing and loving God. Jews for Jesus, the organization, was founded in 1973. However, we like to say we were 'founded 32 a.d., give or take a year.' Today, our staff is active internationally in 13 countries and 24 cities." (from www.jewsforjesus.org)
David's daughter, Ilana is a recent graduate of Biola. His son, Isaac is on the missionary staff of Jews for Jesus. Isaac and his wife, Shaina, have one daughter, Nora, which makes David part of the grandparent club, a membership he is very proud of. Jews for Jesus is a missions organization on the forefront of Jewish evangelism. The ministry is reaching Jewish people for their Messiah in 14 countries and 26 cities.
---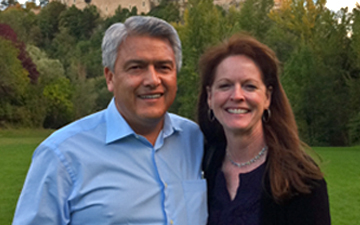 MANNY and GLENDA FERNANDEZ
Manny Fernandez lay in his hospital bed not knowing who he was, where he was, or even what language he spoke. He had just been in a severe bicycle accident with a car, but the Lord, having bigger plans for him, spared his life and helped him recover.
At this pivotal point in his life, Manny came to understand that tomorrow is no guarantee. 'That's why I began to share the Gospel with everybody!' To this day, Manny, a Multnomah, alumnus, remains devoted to spreading the Gospel to people around the world by training and deploying church planters through his agency, World Link Ministries. 'TRAIN AND DEPLOY IS WHAT WE SEE AS THE GREAT COMMISSION.'
(From the Inside Out by David Hardy Multnomah Summer '08 Vol.10 No.2)
---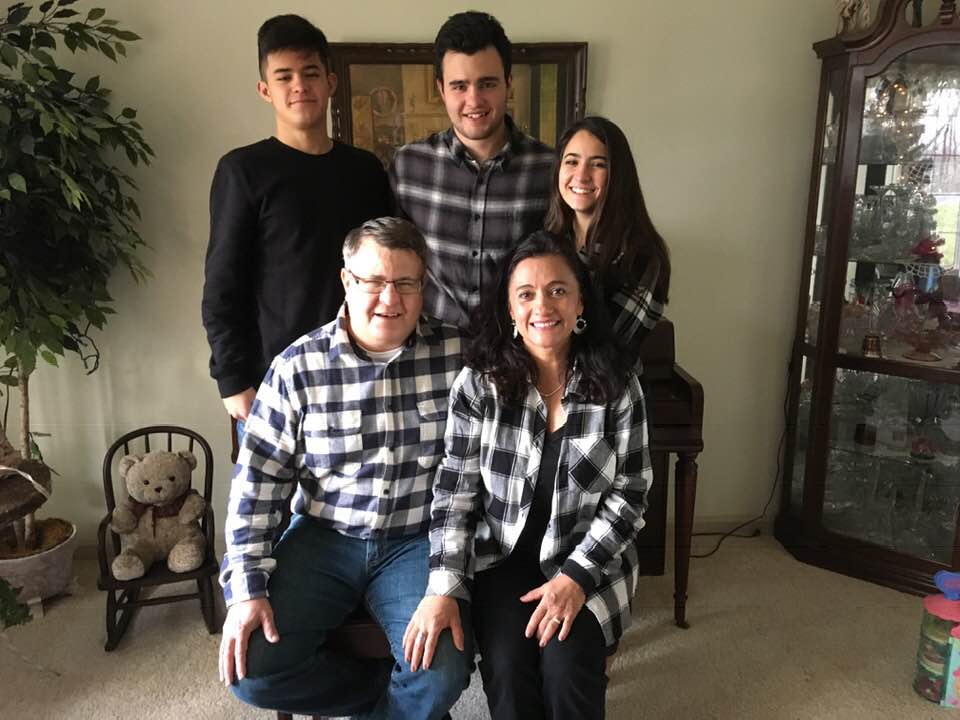 ROD and MAYRA FRY
Rod and Mayra Fry, along with their kids Daniel, Catherine and David, are committed to see vibrant, Biblical, reproducing churches in and near the Mexico City metro area. Their primary passion is church planting through personal evangelism, community center activities and home Bible studies. They also enjoy coordinating summer short-term and internship opportunities, mobilizing North Americans for missions. Check out updates of how God is using them there!
---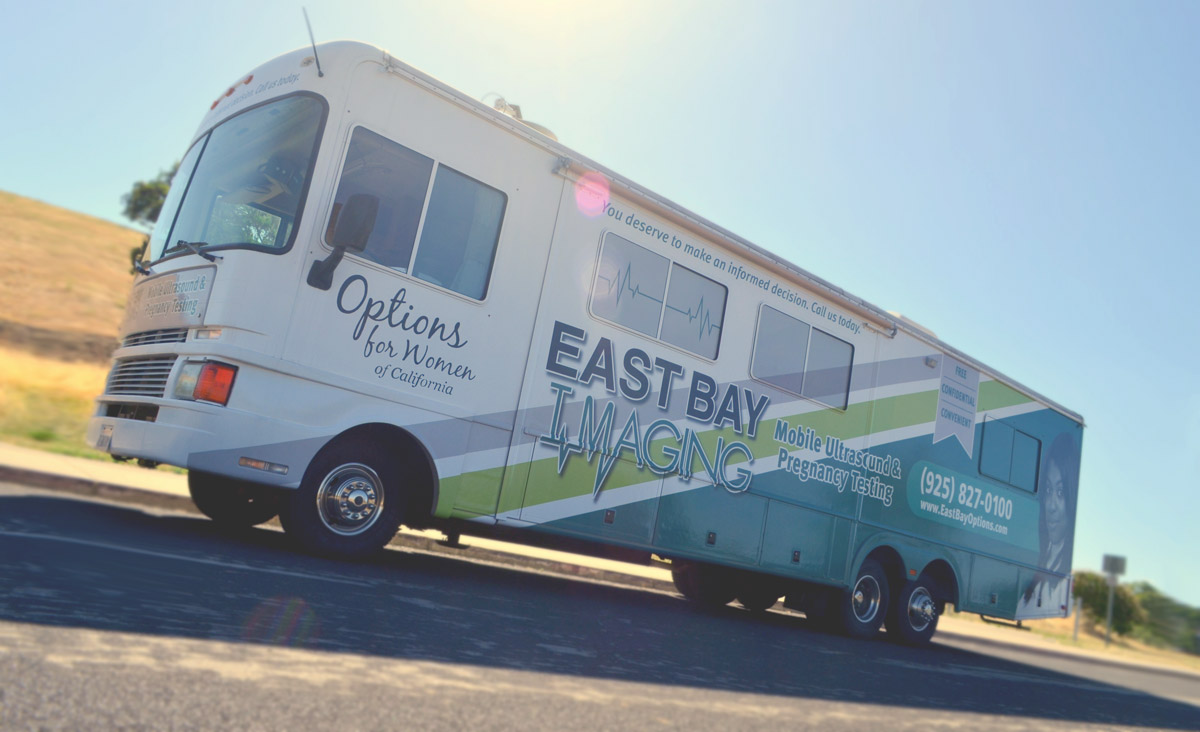 OPTIONS HEALTH
Serving the East Bay area since 1984, Options Health (formerly Options for Women of California) is a non-profit organization offering free, compassionate support to women and their families who are experiencing an unplanned pregnancy. Learn more about the ministry and other ways you can get involved!
---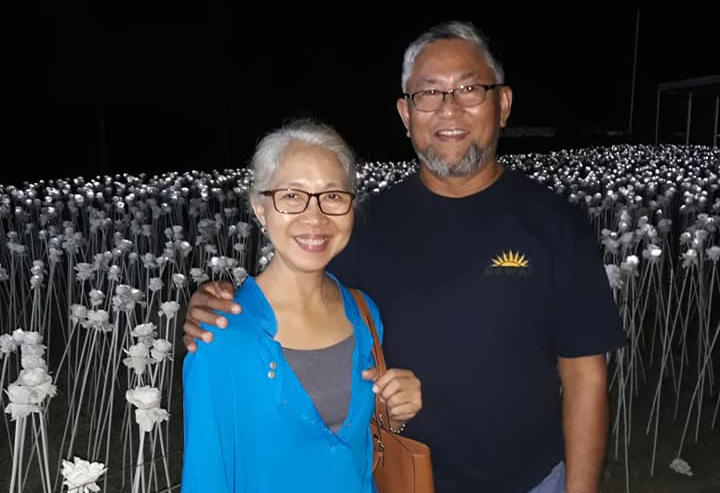 NONILO and FELY SANCHEZ
Nonilo Sanchez, in the Philippines, is involved in evangelism, church planting, humanitarian work, the training of new believers, and Bible teaching to public school teachers. His ministry, Sola Gratia Ministries, has as its primary goal to train, send and support missionaries to unreached people groups in the Philippines. As of December, 2004, this ministry has started 15 churches and trained more than 100 pastors and church leaders in 6 provinces of the country.
---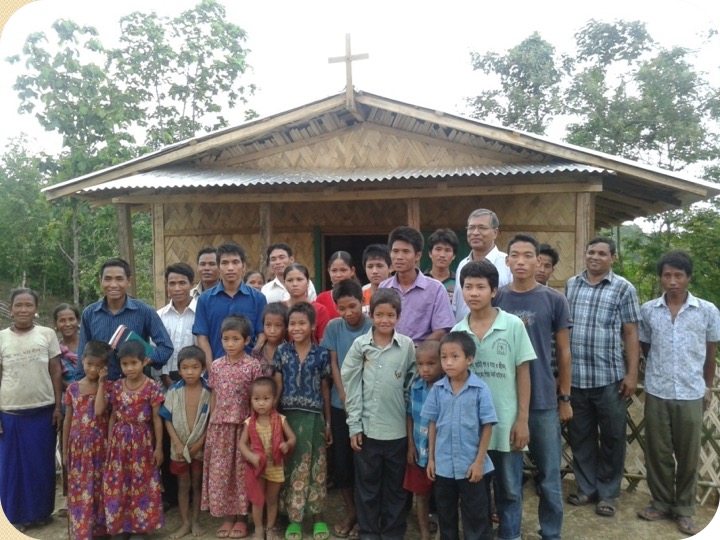 DR. JOHN SIRCAR
Dr. Sircar founded Bangladesh Theological Seminary, in March, 1990. With the help of visiting professors, this seminary offers high level training to students from all over Bangladesh, preparing them for ministry to their own people. In conjunction with the Seminary, Dr. Sircar operates a Bible college, and an orphanage. Students of the seminary and Bible College have planted more than 10 rural churches and started several primary schools in the villages. The orphanage provides physical and spiritual refuge to some of the many orphaned children. This ministry exists in the heart of a militant Muslim country, with overt hostility toward Christianity. Learn more about Bangladesh
---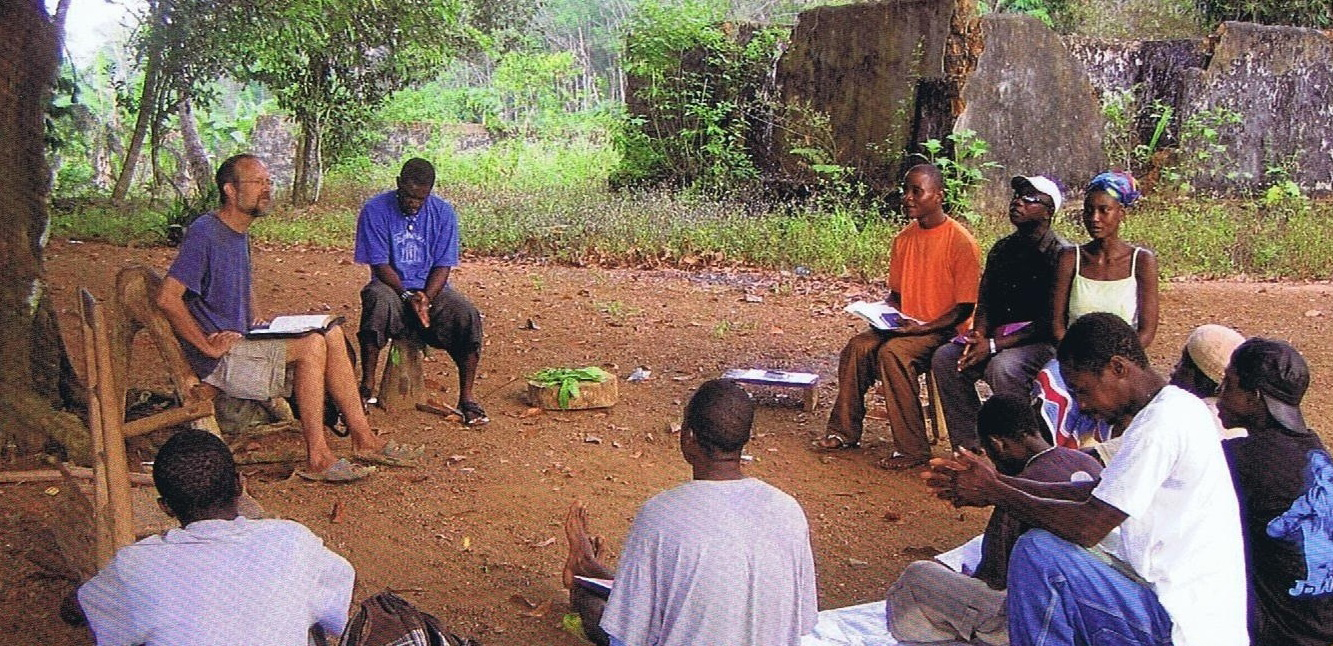 KIM SMITH
Kim Smith's vision is that there would be a healthy church in every town and village of Liberia within our lifetime. We pray that God would start a disciple making / church planting movement that would spread across Liberia and West Africa. Our purpose is to empower Liberians to be used by God for His purposes. We want Liberians to evangelize, disciple, become spiritual leaders, and start churches. We want a healthy church in every village of Liberia, for God's glory. 100% of all donations go directly to Liberia for the mission. None is used for administration or the missionaries. This is accomplished through: church planting; missions trips; a Bible Institute; print shop; and audio recordings. Find more information at Wordsower Liberia
---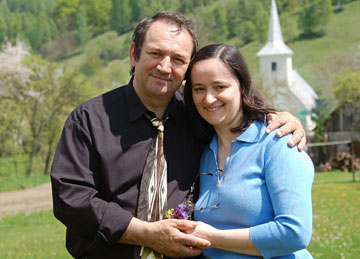 JOHN and ESTERA VATRAN
John and Estera Vatran returned to their native Romania after being educated in the United States. There they work in leadership training, street evangelism, church planting and humanitarian works. John also teaches at the Baptist Theological Seminary in Bucharest, and recently has had government blessing in sharing "Principles of Morality" with public school teachers, using the Gospel of Luke.
---
UNDISCLOSED REGION:
O and B C
Contact Us
If you have any questions about Missions, please contact:

Larry Howard
Executive Pastor
(510) 799-3171
[email protected]
---